Student and Resident Information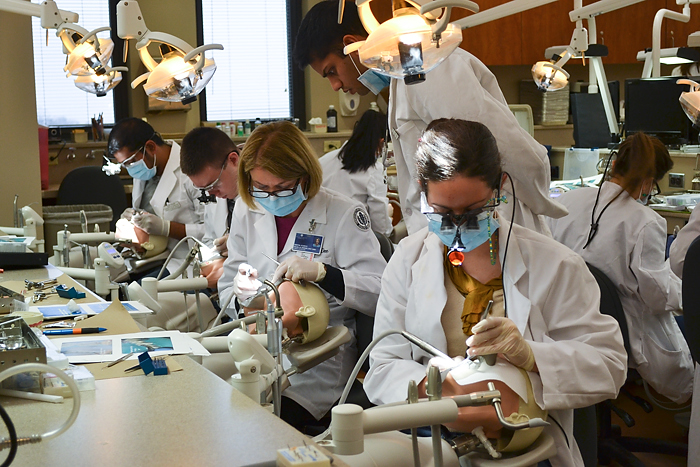 As a resident and recent graduate from dental school, we want to help you get involved early in organized dentistry. Let the Academy of General Dentistry (AGD) help you get started toward a future of lifelong learning and quality patient care with the valuable resources and opportunities listed below.
Information for Both Students and Residents
With this AGD Web site feature, you can post your resume or Curriculum Vitae online for employers to view as well as view potential employment opportunities.

---
Reduced or Complimentary Registration Fees at the Annual Meeting
Receive valuable CE credits for a fraction of the cost! Residents pay a discounted registration fee at the AGD annual meeting. Registration includes lectures, capsule clinics, and entrance to the exhibit hall. Visit the AGD Annual Meeting & Exhibits Web site for more information. Visit the Annual Meeting & Exhibits Web site for more information.
---
AGD Resident Manual
The new student transition book is now available! A Guide to Navigating Those First Years in the Dental Profession. Click the link to download
---
AGD Benefits Plus
Save money and time by using AGD Exclusive Benefits program to help you get your practice started. We have programs for insurance, financing, credit card processing, and more. To find out about our benefit partners and their programs, visit https://www.agd.org/exclusive-benefits for more detailed information.
---
Special Rates on Professional Liability Insurance
Offer Information
As a qualified AGD member who is graduating from dental school or will be completing an accredited general dentistry residency program in 2017, you can secure AGD New Graduate Professional Liability Insurance Coverage to receive up to 12 months of coverage at no cost to you.
---
Residency Credits
Acquire up to 250 hours of continuing education (CE) credit towards the Fellowship Award upon completion of an AEGD or GPR program. That's half the total required hours! If you are not currently a member, be sure to join within a year of completing your residency in order to receive these important credits. Find out more about the Fellowship Award .
---
Reduced Membership Rates For Residents
Academy of General Dentistry (AGD) members participating in an accredited advanced education in general dentistry (AEGD) or general practice residency (GPR)* in the U.S. or Canada pay a fixed membership rate for the duration of their residency. In addition, AGD offers discounted membership dues for recent graduates up to four years following graduation from dental school. *Other types of residencies (i.e., post-doctorate, masters) do not qualify for the residency discount.

---
Student FellowTrack
Upon graduation, students can receive up to 25 credit hours of continuing education (CE) toward the AGD Fellowship Award through the FellowTrack program. The Fellowship award credentials are a great way to distinguish yourself from the competition! E-mail us for local contact information to get started on the road to lifelong learning.