Webinar - Risk Management
Webinar - Risk Management
Date:
7/29/2021
Time:
All Day
Short Description:




The New York AGD Learning Center Presents
"Using Dental Malpractice Claims Data to Enhance Patient Safety and Mitigate Risk"
Date: Thursday, July 29, 2021
Live Zoom Webinar
Course 6:00pm to 9:00pm
Course Code: 550
This course is sponsored by Dentist Advantage
Speakers: Ronald R. Zentz, RPH, DDS, CPHRM, FAGD, FACD and Jennifer Flynn, CRPHRM
Dr. Ronald R. Zentz joined CNA in 2012 as the Dental Risk Control Director. His primary responsibilities include risk management resource development,
customer support and continuing education. Dr. Zentz collaborates with internal and external business partners to provide professional insight and strategies to manage and minimize loss exposures and promote patient safety. Dr. Zentz practiced pharmacy and general dentistry, followed by professional and clinical affairs positions with a major dental manufacturer. Responsibilities included product development, clinical research, regulatory affairs and continuing education. Dr. Zentz later joined the American Dental Association staff, serving as senior director, ADA Council on Scientific Affairs. The Council advances the science of dentistry through research, product evaluations and standards, dental office safety, and development of evidence-based clinical recommendations. Dr. Zentz' educational background includes: Bachelor of Science in Pharmacy, Butler University; Doctor of Dental Surgery, Indiana University School of Dentistry; and a General Practice Residency Certificate from the VA Medical Center, Indianapolis. Dr. Zentz is a Fellow of the Academy of General Dentistry and the American College of Dentists. He is certified in healthcare risk management (CPHRM) by the American Society of Healthcare Risk Management and has completed the TeamSTEPPS® Master Trainer program.
Jennifer Flynn, CPHRM, is Risk Manager for Dentist's Advantage in the Healthcare Division of Aon's Affinity Insurance Services, Inc. And, current President of the National Society of Dental Practitioners, which is a risk management organization for dentists. Specializing in risk management and having worked in the health care insurance business for over 20 years, Jennifer is dedicated to educating health care professionals on professional liability risks and offers strategies to mitigate those risks by supporting patient safety principles and developing quality management programs. In addition to being a frequent national speaker on healthcare risk and liability, Jennifer is also a published author on various risk management topics. Jennifer is a Certified Professional in Healthcare Risk Management and is a licensed Property & Casualty agent. She earned a BA in Psychology from Arcadia University in Glenside, Pennsylvania.
Overview:
Malpractice data can be a powerful patient safety tool by revealing clinical patterns that contribute to dental errors and by enabling dentists to more accurately identify gaps in patient safety programs and make improvements to their practice. Dentist's Advantage and CNA's new liability claim report, Dental Professional Liability Claim Report: 2nd Edition, addresses most common professional liability concerns for dentists, including emerging risks. The presentation will give dentists insights into liability exposure based on top allegations and injuries. Additionally, safety in health care is a profession's ultimate ethical and professional commitment. Dentists can improve "safety culture" and make a difference for patients and themselves. The presentation will also include claim scenarios and risk recommendations to help create a safe environment for dentists and their patients.
Objectives:
List the leading allegations made against dentists in malpractice lawsuits.

Describe how re-evaluating safety in dentistry can benefit their patients and their themselves.

Identify examples of safety issues in dental practice.

Identify key risk management tools dentists can incorporate into their practice.
Course Outline:
Professional Liability Data as a Risk Management Resource

Dental Claim Report: Metrics and Key Findings

Analysis by Dental Specialty

Analysis by Dental Procedure

Analysis by Allegation Category

Analysis by Injury Category

Case Examples

Embracing a Culture of Safety in Dentistry

Key Safe Practices and "Never Events"

Medical Safety versus Dental Safety

The Need for Safety Culture

General Recommendations

Communication

Documentation

The Importance of the Team

Q & A
New York AGD is designated as an Approved PACE Program Provider by the Academy of General Dentistry. The formal continuing education programs of this program provider are accepted by AGD for Fellowship, Mastership and membership maintenance credit. Approval does not imply acceptance by a state or provincial board of dentistry or AGD endorsement. The current term of approval extends from 01/01/2021 to 12/31/2022. Provider ID # 219318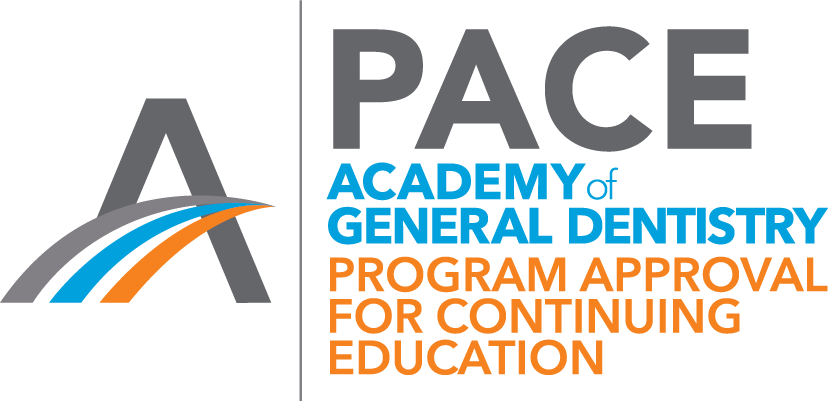 Cancellation Policy - If your cancellation is at least 48 hours in advance of the class, you will receive a full refund. If your cancellation is less than 48 hours in advance, we will not be able to issue a refund.