Continuing Education
September 21, 2022 at 6:00 PM to 8:00 PM
Pricing
| | |
| --- | --- |
| Member | $0.00 |
| Non-Member | $30.00 |
| Staff/Auxiliary | $0.00 |
| Resident/New Dentist | $0.00 |
| Student | $0.00 |
General Information
| | |
| --- | --- |
| Provider | New York State AGD |
| Speaker | Mr. Trey Tepichin |
| Type/Category | Live Lecture Webinar |
| Credits | 2 CE |
The New York AGD Learning Center Presents
"The Future of Dental Staffing and Hiring: Automation Hiring"
Wednesday, September 21, 2022
6:00pm to 8:00pm
Course Code: 550
2 MCE Credit Hours
Presentation by: Cloud Dentistry
Cloud Dentistry is a way to connect dental professionals with the jobs they want. It's a way for dental practices to find the staff they need. Most of all, it's a powerful tool that gives you control. Dental professionals need great jobs. Dental practices need great workers. Enter Cloud Dentistry. It's simple and efficient.
Co-founded by Trey Tepichin and Reza Sanjar, Cloud Dentistry is built on the idea that matching dental professionals with great jobs should be simple. Trey and Reza combined their expertise in business and dentistry to create a platform that benefits everyone.
Dental practices , Cloud Dentistry saves you time and money. Hiring through job boards and placement agencies takes hours or even days. Hiring through Cloud Dentistry takes just a few minutes. You get 24/7 access to profiles and real-time communication for one low 30-day access fee. There's no hourly markup added to your bill and there are no permanent placement fees.
Dental professionals , Cloud Dentistry makes it easy for you to find work you'll enjoy. You'll be able to build your personal brand through your free profile. When you work through Cloud Dentistry, you work for yourself. We just make it easier for you to take charge of your career.
Course Goals and Objectives
With work-force-participation rates at near all-time lows and a shifting demographic that favors part-time and temporary work, dental offices face an unprecedented challenge in finding and retaining top dental staff. Candidate "ghosting" employers for working interviews are occurring at record rates. Some estimates place it as high as 50%. Salaries have soared by as much as 100% in some markets, and competition for labor is tight. Dental offices must bring new tools and strategies to bear on this challenge. We will cover everything from top-of-funnel lead generation using social media, job boards, and marketplaces to retention strategies.
We live in a TikTok world. Patients often go to social media platforms not to be social but to search. Patients go home, process the treatment plan given to them, often with their significant other, and then try to understand what procedure they need and why they need it. Oftentimes, the patient will call the office to ask about the procedure expecting someone with clinical knowledge to answer. With the changing landscape in staffing, Dental offices need new strategies and workflows to help increase treatment acceptance by guiding the patient through their procedure and how this procedure will improve their overall health and avoid a more costly procedures in the future.
**Members must login by using their six-digit AGD number and the password is nysagd.**
**Non-Members can login as guest.**
The New York State constituent of the Academy of General Dentistry is an approved program provider. The sponsor's formal CDE programs are acceptable by the AGD for Fellowship and Mastership and membership maintenance credit. This course is also acceptable for MCE Licensing Maintenance. The current term of approval extends from 01/01/21 to 12/31/22. AGD Code #219318.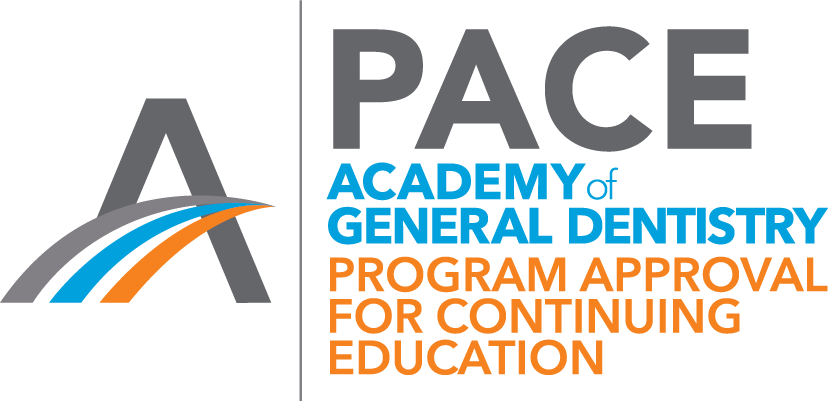 Cancellation Policy - If your cancellation is at least 48 hours in advance of the class, you will receive a full refund. If your cancellation is less than 48 hours in advance, we will not be able to issue a refund.