Continuing Education
January 13, 2022 at 7:00 PM to 8:00 PM
Pricing
| | |
| --- | --- |
| Member | $0.00 |
| Non-Member | $25.00 |
| Staff/Auxiliary | $0.00 |
| Resident/New Dentist | $0.00 |
| Student | $0.00 |
General Information
| | |
| --- | --- |
| Provider | New York State AGD Learning Center |
| Speaker | Mr. Seth A. Josephs, Dental Purchasing Group, CEO |
| Type/Category | Live Webinar |
| Credits | 1 CE |
The New York AGD Learning Center Presents
"How Private Practice Can Compete - Post COVID
Charting the Course, Adapting to New Norms. "
Date: Thursday, January 13, 2022
Live Zoom Webinar
Course 7:00pm to 8:00pm
Course Code: 550
Speaker: Mr. Seth A. Josephs
Mr. Seth A. Josephs is the CEO and Co-Founder of Dental Purchasing Group.
Overview:
1. Evaluate Strengths, Weaknesses, Opportunities and Threats (SWOT) for Private Practice
2. DSO/consolidation post COVID, how you can compete
3. Competitive disadvantage or competitive advantage
Course Description
In this course, I will discuss the different Strengths, Weaknesses, Opportunities and Threats (SWOT analysis) that private practice will face in our new environment. This will create a baseline to understand how competition will change and the necessary steps private practice must take to stay relevant. We will discuss some alternate purchasing channels, specifically the GPO (Group Purchasing Organization) space that will benefit private practice as cost of supplies continue to increase, along with some other valuable resources as we all adapt to the new norms.
New York AGD is designated as an Approved PACE Program Provider by the Academy of General Dentistry. The formal continuing education programs of this program provider are accepted by AGD for Fellowship, Mastership and membership maintenance credit. Approval does not imply acceptance by a state or provincial board of dentistry or AGD endorsement. The current term of approval extends from 01/01/2021 to 12/31/2022. Provider ID # 219318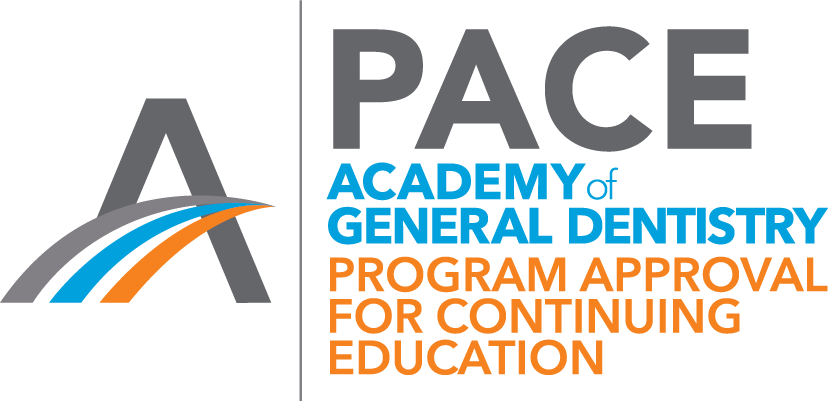 Cancellation Policy - If your cancellation is at least 48 hours in advance of the class, you will receive a full refund. If your cancellation is less than 48 hours in advance, we will not be able to issue a refund.