Continuing Education
October 10, 2021 at 9:00 AM to 1:00 PM
Pricing
| | |
| --- | --- |
| Non-Member | $60.00 |
| Staff/Auxiliary | $30.00 |
| Resident/New Dentist | $25.00 |
| Member | $30.00 |
General Information
| | |
| --- | --- |
| Provider | New York State AGD Learning Center |
| Speaker | Dr. Howard Glazer |
| Type/Category | Lecture |
| Credits | 4 MCE |
This is a program about real dentistry for real people by a real dentist!
The New York AGD Learning Center Presents
In Person
Dr. Howard Glazer
"I Have it...You Need It"
Date: Sunday, October 10, 2021
347 West 34th Street
New York, NY 10001
Course 9:00am to 1:00pm
Course Code: 010
4 MCE Credit Hours
Presentation by: Dr. Howard Glazer
Dr. Glazer, international author and lecturer, is a Fellow and Past President of the Academy of General Dentistry, and former Assistant Clinical Professor in Dentistry at the Albert Einstein College of Medicine. He is a Fellow of the American and International Colleges of Dentists and a Diplomate of the American Board of Aesthetic Dentistry. Additionally, Dr. Glazer is a Fellow of the American Academy of Forensic Sciences, and the Deputy Chief Forensic Dental Consultant to the Office of Chief Medical Examiner, City of New York. He continues to be named as a "Leading Clinician in Continuing Education" by Dentistry Today, and one of the Top Dentists in New Jersey by New Jersey Monthly Magazine. Dr. Glazer writes the popular "I Have It..You Need It!" bi-monthly column for Dental Economics magazine. Dr. Glazer is an Attending at the Englewood Hospital Medical Center and in private practice in Fort Lee, NJ.
Course Goals and Objectives
Dr. Glazer will present a potpourri of materials and techniques that will make your day at the office easier, more productive and fun! Designed for doctors and staff, this unique program will discuss what's tried and true, and what's new. Learning about the latest products will benefit you and your patients. Dr. Glazer, international lecturer and author, writes a monthly column by the same title for AGD Impact magazine, and reviews new products and materials on a regular basis for his column. Topics may include: Composites, Adhesives, Whitening, Oral Cancer Prevention, Minimally Invasive Materials & Techniques, Impression and Provisional Materials, Rotary Cutting Instruments, Lasers, Matrix Bands, Curing Lights, Artificial Dentine, Patient Communication Tools, practice management tools, digital impressions and Cements.
OBJECTIVES:
To learn the different types of materials in various product categories

To understand the concept of Biomimicry

To learn what is faster, easier and better

To be able to understand the merits of when and where to use a product/material
**Members must login by using their six-digit AGD number and the password is nysagd.**
**Non-Members can login as guest.**
The New York State constituent of the Academy of General Dentistry is an approved program provider. The sponsor's formal CDE programs are acceptable by the AGD for Fellowship and Mastership and membership maintenance credit. This course is also acceptable for MCE Licensing Maintenance. The current term of approval extends from 01/01/21 to 12/31/22. AGD Code #219318.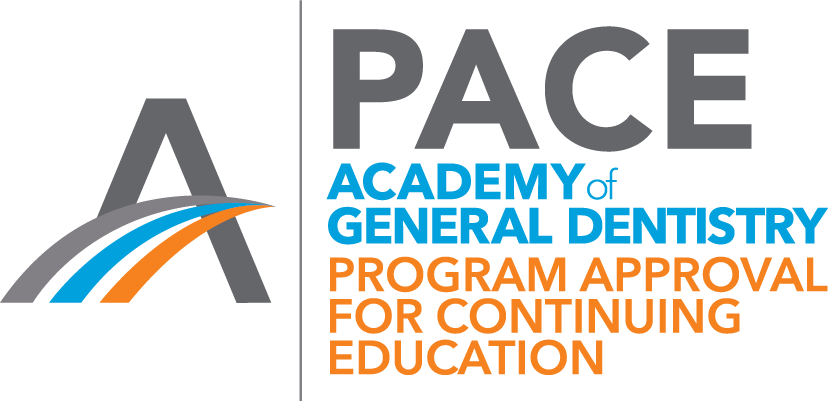 Cancellation Policy - If your cancellation is at least 48 hours in advance of the class, you will receive a full refund. If your cancellation is less than 48 hours in advance, we will not be able to issue a refund.