Continuing Education
August 16, 2018 at 9:00 AM to August 17, 2018 at 4:00 PM
Pricing
| | |
| --- | --- |
| Member | $700.00 |
| Non-Member | $900.00 |
| Staff/Auxiliary | $700.00 |
| Resident/New Dentist | $500.00 |
General Information
| | |
| --- | --- |
| Course Number | 0062 |
| Provider | New York State AGD Learning Center |
| Speaker | Dr. James Kohner |
| Type/Category | Participation |
| Credits | 14 MCE Participation Credit Hours |
"Full Day Soft Tissue Grafting Workshop and Full Day Crown Length Workshop"
Dates: Thursday, August 16 and Friday, August 17, 2018
Location: Henry Schein Dental, 357 Crossways Park Drive, Woodbury, NY 11797
Lecture: Thursday, August 16, 9:00am to 5:00pm. Friday, August 17, 8:00 am to 4:00pm
14 MCE Participation Credit Hours Course Codes: 250, 490
This program is sponsored by Henry Schein
Presentation by Dr. James Kohner:
Dr. James Kohner is originally from Cleveland, Ohio. He graduated from The Ohio State University, and Case Western Reserve University Dental School, then obtained his certification in Periodontics from the Boston University School of Graduate Dentistry. He currently lives in Denver, Colorado. He brings 35 years of practice experience to help him more fully understand the needs of course participants and thus is well qualified, from a clinical perspective, to help find solutions to those needs. Dr. Kohner is an experienced teacher as well, who has presented courses on Crown Lengthening and Soft Tissue Grafting to a wide range of audiences, including many state associations, all over the US and in 8 foreign. He has been teaching for the Perio Institute since 2003 and does visiting lectures at the Harvard School of Dental Medicine. He is a current member of both the American Dental Association and the American Academy of Periodontology, and a professional member of the National Speakers Association.
Course Description - Thursday, August 16, Hands-on Soft Tissue Grafting Workshop
In this one-day workshop, we illustrated the proven and predictable methods to solve those everyday problems and enhance your restorative results. You will gain peace of mind that the gingiva stays in place by your newly placed esthetic crowns.
Experience an in-depth look at predictable applications for both Free Gingival and Connective Tissue Grafts. The differences are distinct, and those differences will be thoroughly explained. You will also be given the opportunity to practice these procedures on pig jaws.
This course includes two surgical hands-on exercises, multiple case illustrations, and two surgical video demonstrations of the procedures. A comprehensive workbook is included.
Learning objectives
Learn diagnostic criteria for each graft

See how Connective Tissue Grafts offer opportunities to cover exposed roots
See how Free Gingival Grafts will predictably stop or prevent recession

Understand indications and limitations for each graft

Step-by-step technique from harvesting to suturing both grafts on pig jaws

Step-by-step use of specialized instruments
Indications for FGG or CTG would include:
Multiple teeth with root exposure

Crowns in the esthetic zone with thin tissue that might recede

Progressive recession

Esthetic or sensitivity concerns from exposed roots

Multiple teeth with root exposure in combination with minimal attached gingiva
Example of root coverage
Course Description - Friday, August 17, Hands-on Crown Length Workshop
This one-day workshop will show how to solve these problems and ensure that you are current in your treatment planning choices.
Crown extension is one of the most commonly required procedures in restorative dentistry, yet it is often underutilized.
Techniques are discussed for both Functional and Esthetic Crown Lengthening including: indications and contra-indications; how to handle hard and soft tissues; proper surgical techniques; preservation of esthetics in the final tissue contours; and relocation of all structures that comprise the biologic width, namely: sulcus, epithelial attachment, connective tissue fibers, and bone. You will be able to see ways to plan more effective esthetic restorations in the anterior, by dealing with uneven tissue or a "Gummy Smile", plus manage that stubborn posterior subgingival decay.
Applies to everyone: Whether you want to learn to perform some of these procedures, or refer more, this program WILL give you useful information to enhance your restorative results.
There will be Hands-on exercises to practice these procedures on pig jaws and anatomically correct models, with the goal that you can return to your office to either do so some crown lengthening procedures, or to make more informed referrals. Either way is a win-win for your patients and your practice. Also two surgical videos will be shown.
You will learn:
How to make predictable impressions every time

Why crowns come loose and how to prevent it

Methods that save chair time and increase profit

Causes of red gum tissue around margins

How to diagnose esthetic crown lengthening

To understand the Gummy Smile

How to coordinate surgery with restorative procedures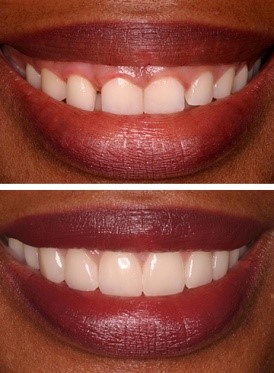 These workshops is suitable for clinicians with or without surgical experience.
The New York State constituent of the Academy of General Dentistry is an approved PACE provider. The sponsor's formal CDE programs are acceptable by the AGD for Fellowship, Mastership and maintenance credit. Approval does not imply acceptance by a state of provincial board of dentistry. The current term of approval extends from 1/01/14 to 12/31/18. AGD Code#219318